The youth ministry program has started up again following COVID! The information on this page shows past youth group activities. We at St. Joseph Catholic Church in Rockdale are dedicated to inspire and educate our youth about their rich Catholic Faith heritage. We are fortunate to have a new volunteer leader step up with enthusiasm for this ministry. Please read the letter from our new leader HERE (the Youth Mass has changed to the 1st Sunday of each month at 9am). Also, check out more information below.
What does IMPACT stand for?
I – Infuencing
M – My
P – Peers
A – As a
C – Catholic
T – Teen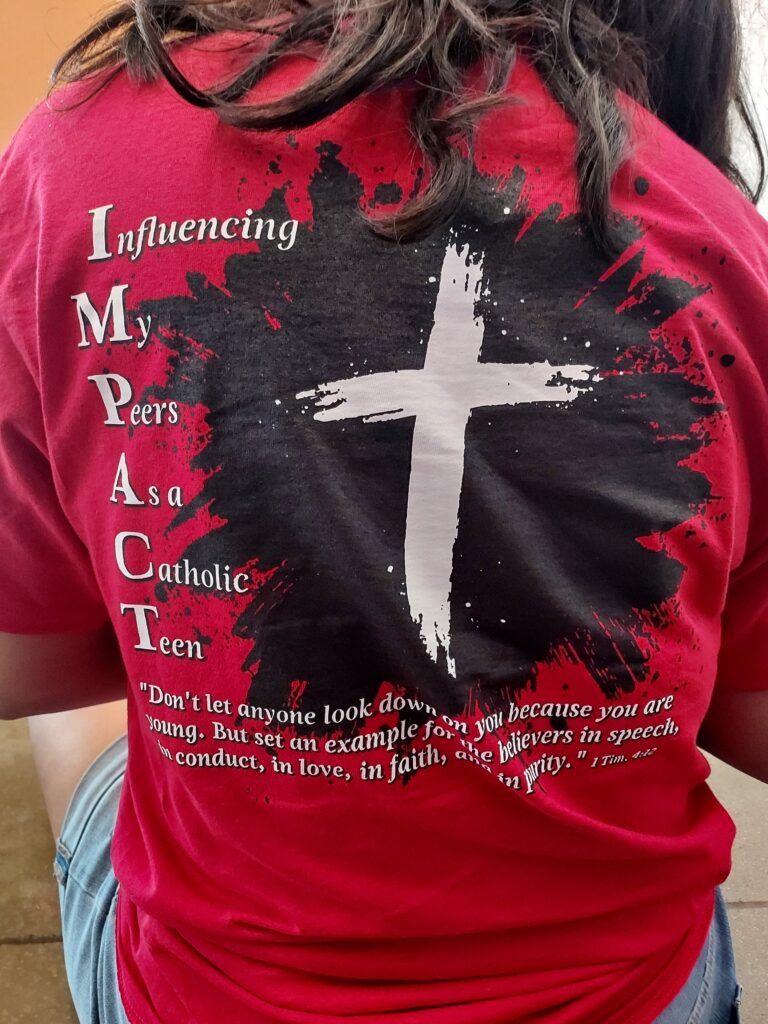 "Don't let anyone look down on you because you are young. But set an example for the believers in speech, in conduct, in love, in faith, and in purity." —1 Tim. 4:12
What is the IMPACT youth group at St. Joseph all about?
The new youth group was formed in 2019, and after a pause for COVID, has started up again! This group is dedicated to the faith formation of high school teens at St. Joseph. The group is founded on three principles: Faith, Fellowship, and Service. Currently, the group meets during the academic year on the first Wednesday of each month, after RE classes, from 7:45pm – 8:45pm. During the IMPACT Wednesday meetings, the teens experience/participate in an opportunity to learn more about their faith; they share fellowship and meals together, and also hold business meetings to discuss upcoming events, fund raisers, and service projects. Also IMPACT celebrates Mass at the 9:00am Mass on the 1st Sunday of each month. They share this Mass with other Religious Education students. IMPACT members may participate as lectors, ushers, choir members, altar servers… The choir is accompanied by guitars and sings contemporary Catholic music.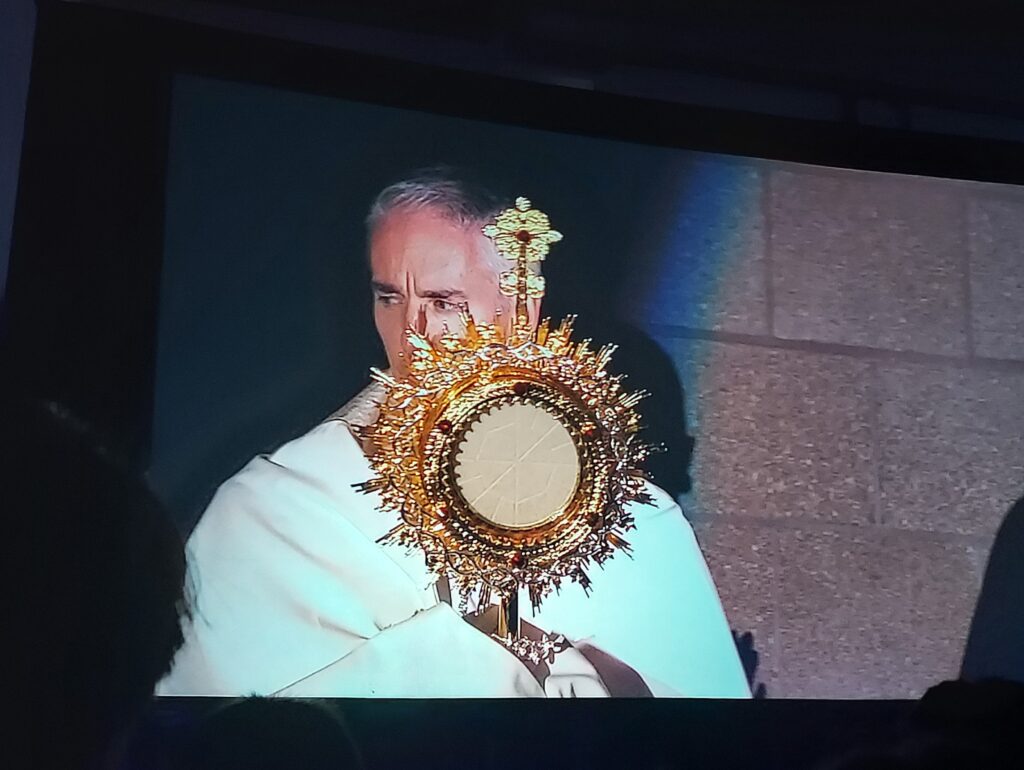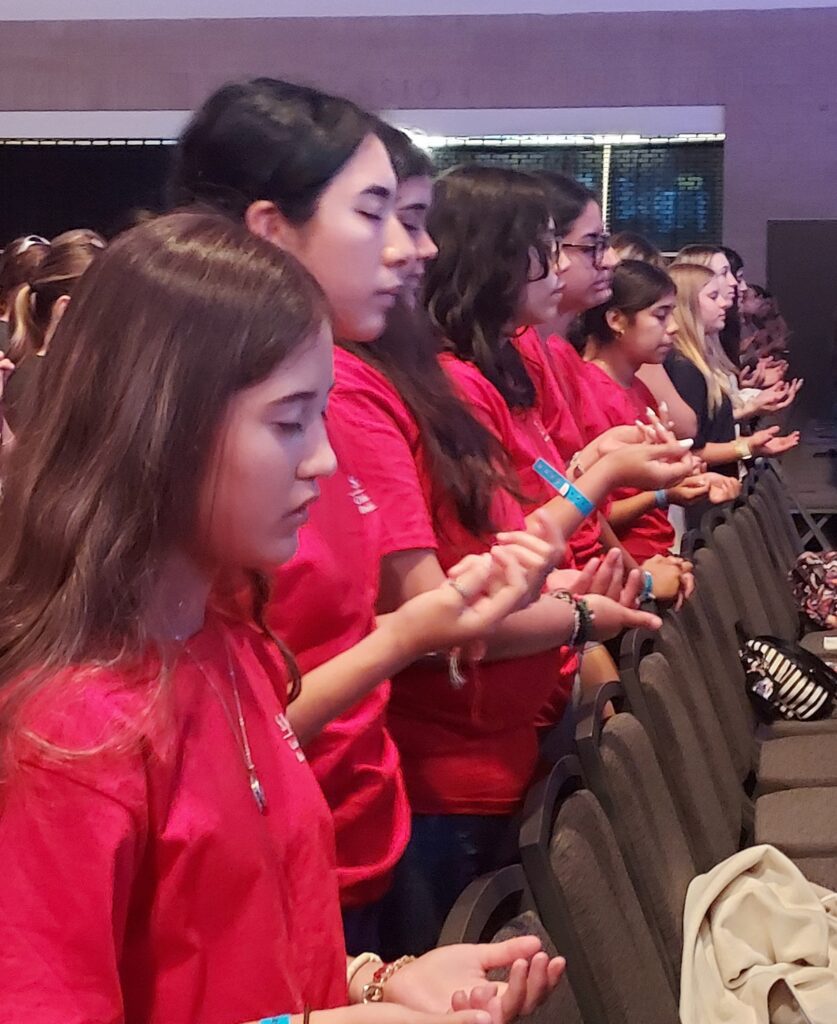 One of the goals of IMPACT is to be able to make journeys to Catholic teen events like Godstock, Steubenville Conferences, DCYC, NCYC, or even World Youth Day. Along the way, the group enjoys serving others through events like Trick-or-Treating for Hunger, the Advent Giving Tree, and Christmas Roundup. The young Catholic adults of today will be the leaders of our Catholic church tomorrow. Please support them in all that they do. See the flyer for IMPACT below:
IMPACT is a new and growing organization that invites any St. Joseph high school teen to join. Please see the contact information below.
Felicia Alexander cell: (512) 760-0196 OR email: feliciamontelongo@gmail.com