COVID Information:
We are celebrating Masses with a limited congregation size (50% – 100 people) as per the latest Austin Diocese protocols. Weekend Masses are live streamed on Sunday on our FaceBook page: English at 9:00 AM and Spanish at 11:15 AM. As per instructions from the Austin Diocese, live streamed Masses are not available for viewing after the Mass has ended. We encourage you to join our congregation and participate in the Mass with us in real time.
COVID Protocols for Mass:
Everyone is highly encouraged to wear a face mask/covering.
Everyone entering the church will receive hand sanitizer by the ushers.
Everyone will abide by the 6-foot distancing rule except between family members.
Sunday Offerings should be placed in the Donation Box mounted on the wall in the narthex before entering the church. Collection baskets will NOT be passed during Mass. To make an online donation click HERE . You may also mail your contributions to the church at P.O. BOX 548, Rockdale, TX 76567.
The Bishop is advising that the following parishioners NOT attend Mass:

Those who are sick or have tested positive for COVID.
Those 65 years and older.
Those advised by health care professional that they are compromised individuals.
Those who sincerely believe that attending Mass will jeopardize their health or the health of a person with whom they reside.
Normal Mass Times
Saturday – 5:00 PM & 7:00 PM (Spanish)
Sunday – 9:00 AM & 11:15 AM (Spanish)
Monday – 8:00 AM
Tuesday – 8:00 AM
Wednesday – 8:00 AM
Thursday – 8:00 AM & 6:00 PM (Spanish)
Friday – 12:15 PM
Teen Mass – 1st Sunday of the Month
Sep. – Apr. @ 5:00 PM (open to all parishioners)
The Teen Masses have been temporarily postponed due to COVID.
Daily Mass Readings – Click on the Missal: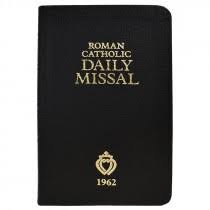 (This link takes you to the Daily Readings page of the USCCB website. You may need to click the arrows to scroll to the date you are interested in.)
Special Masses
——————————————–
Other Services
Stations of the Cross
2/19, 2/26, 3/05, 3/12, 3/19, 3/26 after 12:15 PM Mass and 6:00 PM (Spanish)
Eucharistic Adoration
First Friday of the Month: Following the 12:15 PM Mass until 3:00 PM – novena with exposition.
Thursday: After the 6:00 PM Mass until 8:00 PM.
Reconciliation
Saturday: 4:00 PM – 4:50 PM and by appointment.
Devotions
Holy Rosary encouraged to be prayed before all weekend Masses
The Mass Explained – Fr. Mike Schmitz
---