I have told you this so that my joy may be in you and your joy may be complete

John 15:11
The 2022 vocations awareness drive, "Called By Name", began on February 5/6 in an effort to reach out to those young men and women across our diocese who might be interested in exploring the religious life. Parishioners are asked to pray for vocations and also submit any possible candidates to the diocese for consideration. Bishop Joe Vasquez will be sending out letters to those whose names have been submitted inviting them to discernment. The Vocations office has a lot of activities to offer to those men and women who might be considering the religious life. See the bishops letter here: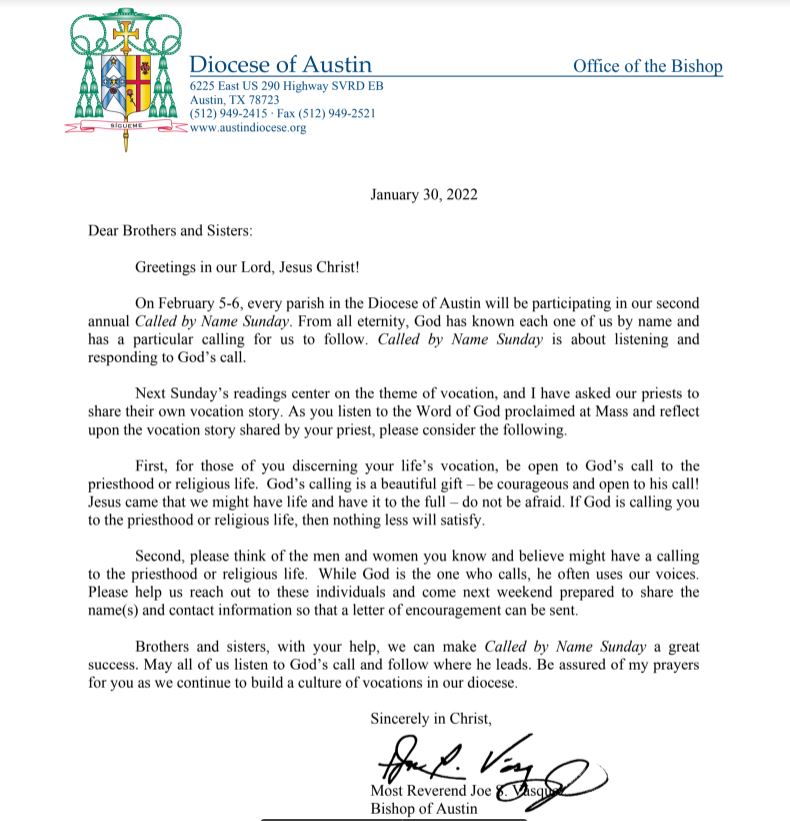 To find out much more information from the Austin Diocese website click HERE.